The Perretta FS has a perfect balance of responsiveness and clarity. This 000 size guitar sings to the deft touch of finger picking, yet has enough volume and projection to cut through the mix when called on. With optional maple back and sides, the sound is bright and articulate, while the standard sapele version has a rich warmth.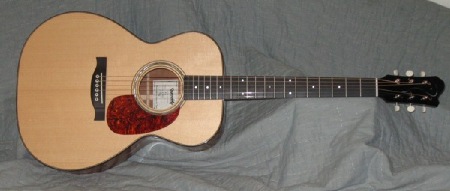 This is the newest FS to date and was delivered to John McKay in Chicago, IL in the spring of 2009. John writes: "I just wanted to let you know how much I am enjoying the guitar. It is absolutely beautiful... thanks so much for your superior workmanship."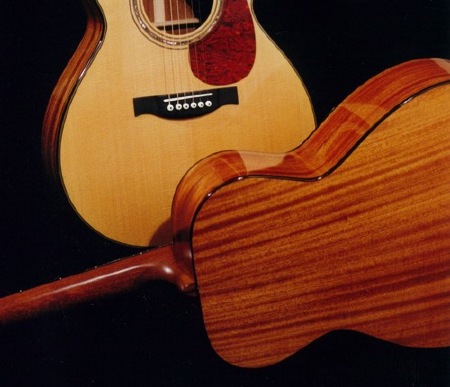 An FS with standard sapele back and sides and Honduras mahogany neck.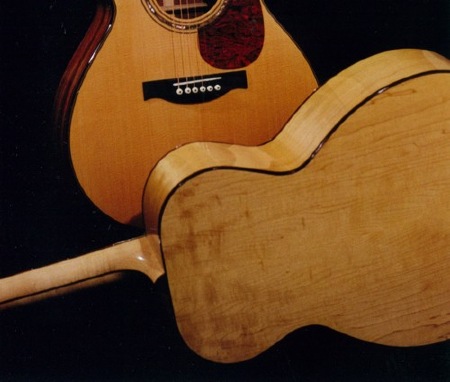 An FS with optional maple back and sides and three piece maple and rosewood neck.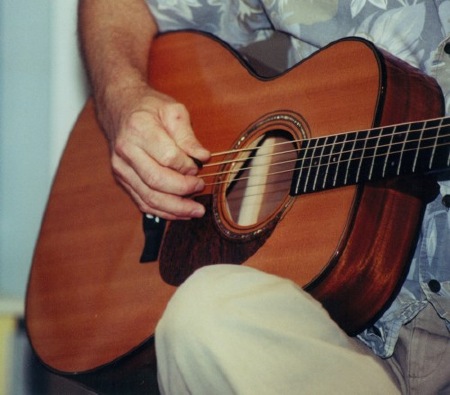 An FS model in action!