When I first heard the sound of the Irish bouzouki I knew I had to have one. Alas, none of the music stores I visited had such an animal. I decided to build my own but, what does a bouzouki look like? A bit of research revealed that since the Irish bouzouki is a rather new invention, the first being born from the post-folkie days of the late 60's-early 70's and a concurrent revival of interest in traditional Irish music, the design palette was a fairly clean slate. The design I settled on is based on a combination of examples I was able to sniff out and examine at Irish festivals and photos I found on, you guessed it, the internet.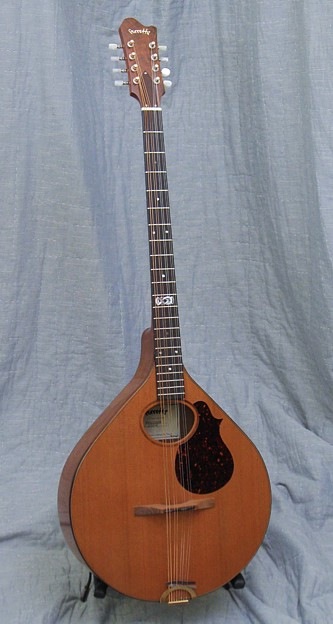 The top is cedar with an 'X' brace. Scale length is 25.4". The strings are in unison pairs and tuned GDAD low to high - similar to a mandolin but an octave lower.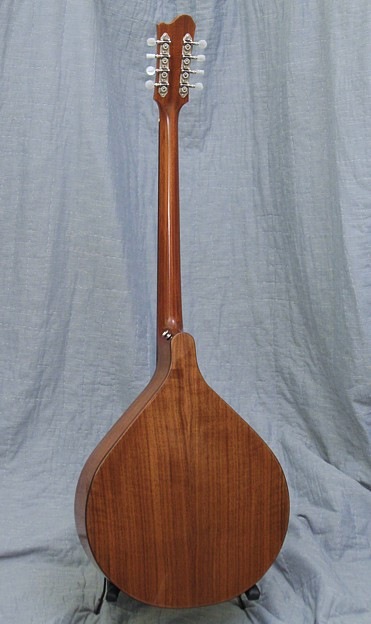 This one has a mahogany neck and black walnut back and sides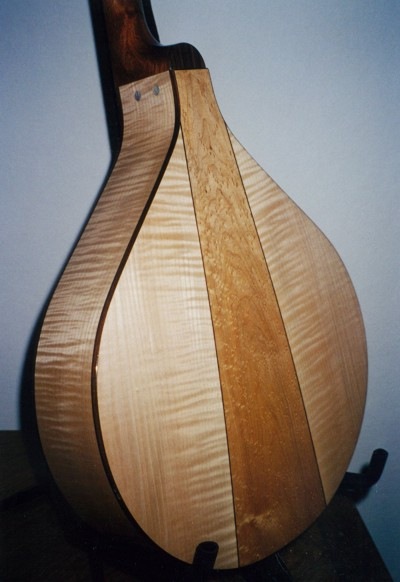 This one has curly maple sides and back with a birdseye maple center panel.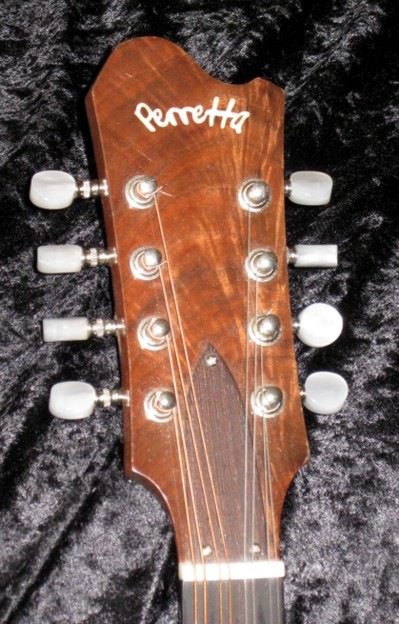 The head plate is walnut crotch veneer and the truss rod cover is wenge.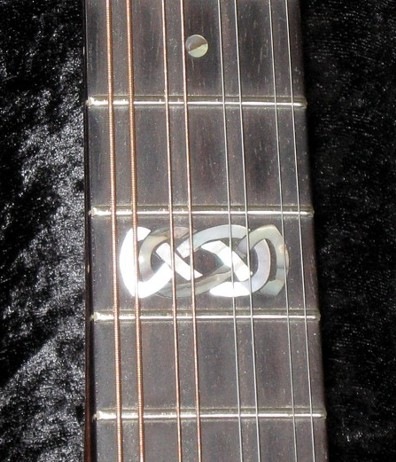 The ebony fingerboard has a celtic knot inlay of mother-of-pearl and abalone at the 12th fret.