Don't let the small size fool you! The SMP is a serious guitar for the singer/songwriter to frame lyric with melody in private, but is also perfect for intimate performance.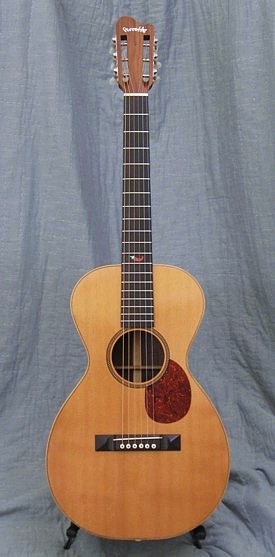 Inspired by the parlor guitars of years past, this model features a short (24.6") scale and a "V" shaped neck that joins the body at the 12th fret. The lightly braced spruce top measures a slight 13" across the lower bout.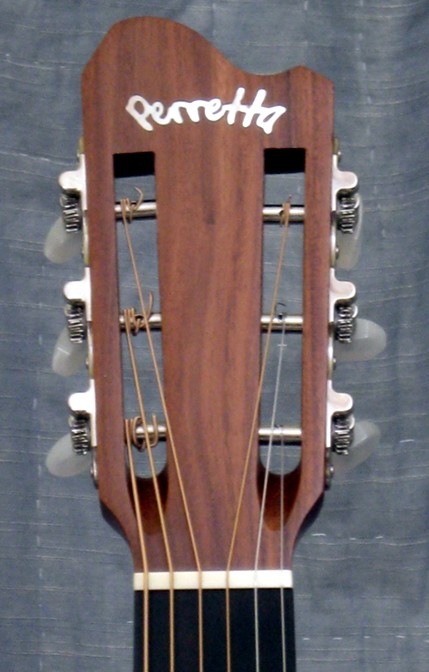 The slotted headstock adds to the vintage look and creates a sharper break angle over the 1 13/16" bone nut resulting in open strings that ring clear and bright.

The pyramid design of the bridge serves to minimize weight and increase the flexibility of the sound board as compared to 'belly' type bridges.