I was commissioned by one of my repair customers to design and build a mandolin and this is the result. I would describe the design as a modern 'A' style with asymmetrical points. The top is carved from Red (Adirondack) spruce. My prototype has figured mahogany back, rim and neck and the commissioned instrument is curly maple. The lows growl and the highs are thick - a sound someone described as "voluptuous."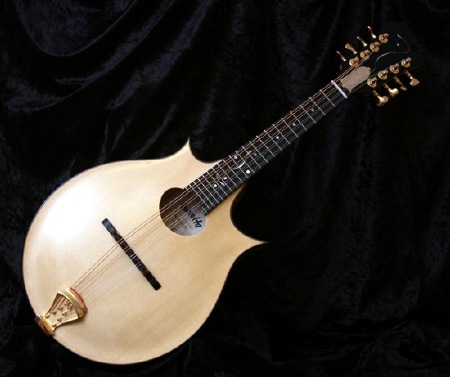 Here's the commissioned mandolin with vintage style bridge and Allen Monteleone style tailpiece.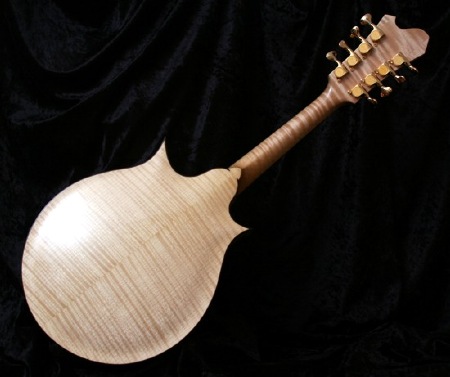 Beautiful curly maple from Old Standard.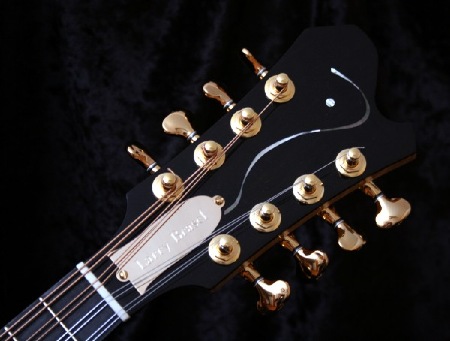 The ebony head plate is inlaid with mother-of-pearl and black mother-of-pearl. The gold filled truss rod cover matches the Gotoh tuners.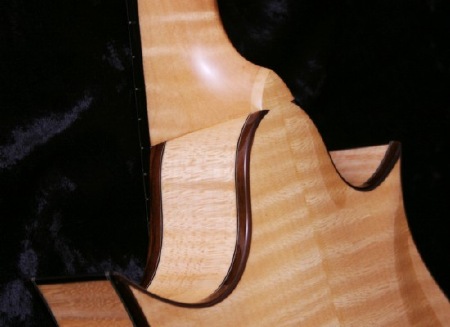 A traditional tapered dovetail joint is used to attach the neck. The point caps are ebony and the binding rosewood.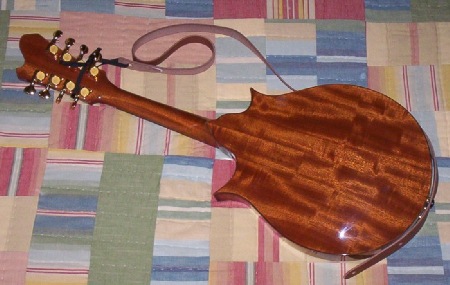 Here's the back of the prototype.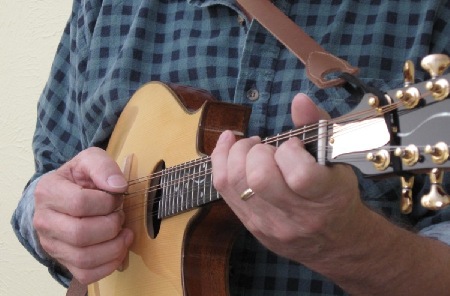 Playin' a 'chune'